Fun Stuff
If you thought WSO2Con was only about the talks and sessions, think again! We've planned a host of activities this year too, so you could wind-down, mix and mingle with other participants, dance the night away, and have some fun. All events are open to registered participants, so don't miss out.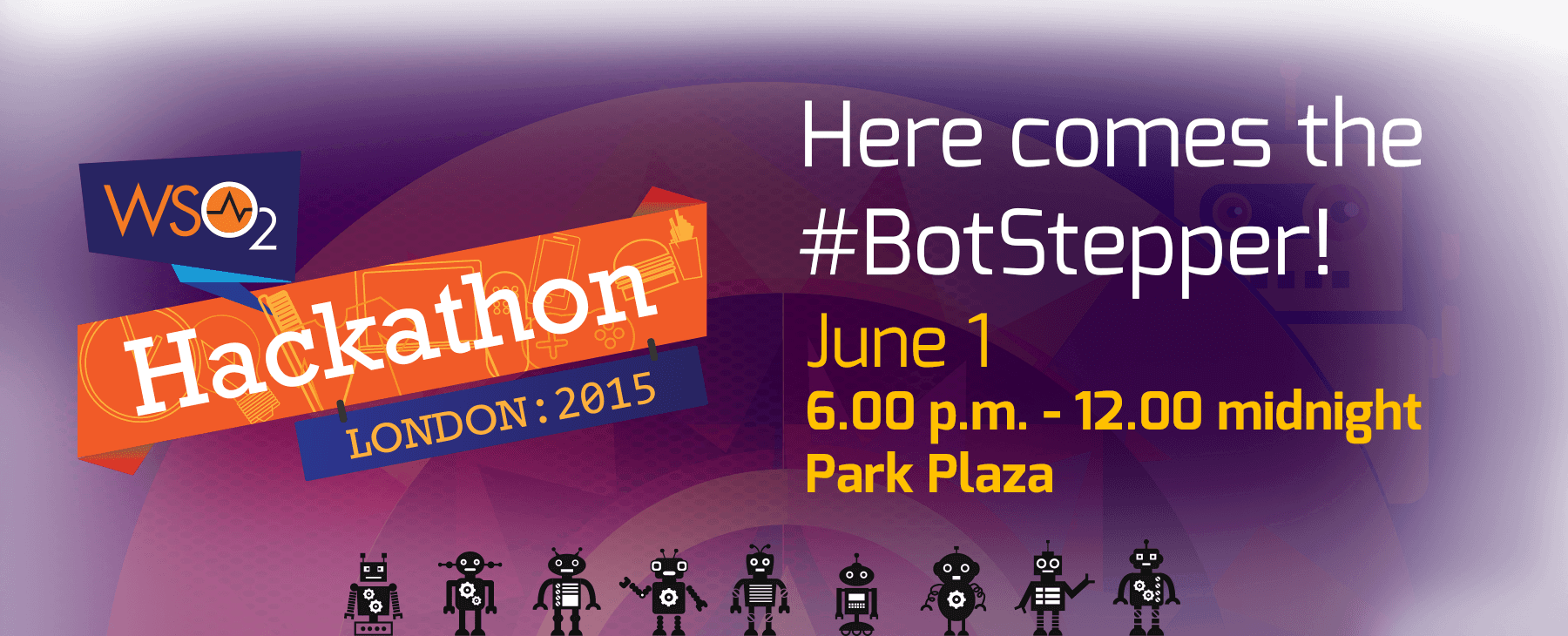 The WSO2 Hackathon is back this June, and we are bringing the bots to London!
Held exclusively for WSO2Con EU 2015 registrants on day-one of the conference, this hackathon focuses on our connected world and the Internet of Things. All 25 individuals will have six hours to build and connect a robot to the WSO2 platform, and program it to dance.
The winner will be awarded an exclusive two-week getaway to sunny Sri Lanka in August, including VIP passes to WSO2's 10-year anniversary celebrations, and WSO2Con Asia!
Networking Reception
June 1 17:30 to 19:00
at Albert Suite
A great place to meet and greet other participants over some wine and nibbles, and enjoy soothing jazz by Midnight Blue.
Conference Party
June 2 – 17:30 onwards
at Beatrice
Party away with the amazing acts we have in store! Catch the the funky band Beat Club who will take you through a musical journey starting from the Jackson 5 to the hits of today, followed by a DJ for more non-stop dance tunes.
We're also throwing in a funky photo booth (not forgetting the props), so put on your best pout or smile and take some fun memories and souvenirs with you!